Each year, the Clara Barton Hospital Foundation awards scholarships to applicants interested in pursuing a degree in the medical field. The Dr. Robert Moore Scholarship was established at the request of the late Dr. Moore's family to specifically assist employees of Clara Barton Hospital with their continuing education. These scholarships have been funded through endowments that have been established over the years. This year, the Foundation awarded three Dr. Moore scholarships, with one dedicated in honor of a special employee's retirement.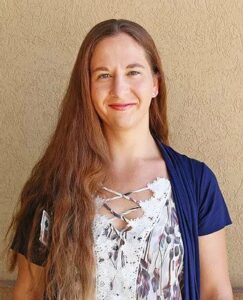 ​The first of three scholarships was awarded to Alesia Schneweis of Hoisington. Schneweis graduated with her Doctorate of Physical Therapy from the University of Missouri-Columbia and has been a Physical Therapist for seven years. She's been employed at Clara Barton since 2014 and is currently working to attain her certification as a Wound Care Specialist from the American Board of Wound Management. Schneweis looks forward to bettering her profession and being one of the few Physical Therapists that hold this certification in Kansas. She enjoys the challenges of wound care and is excited to learn and bring the best wound care practices and techniques to Clara Barton Hospital while continuing to promote healing and positively impact her patients' lives.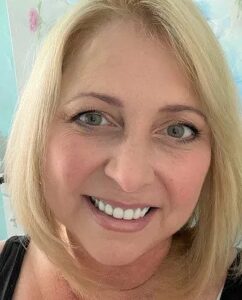 The second scholarship recipient was Jennifer Mickle of Hoisington. Mickle has been at Clara Barton Hospital for 18 years, working as an ADN (Associate's Degree in Nursing) Registered Nurse. Over the years, she has enjoyed working in a variety of departments throughout the organization including the in-patient floor, Emergency Room, and as Infection Prevention and Employee Health Nurse. Mickle is excited to further her education, currently pursuing her Bachelor's degree to expand her capabilities and seek a nursing career in an administrative capacity. She looks forward to many more years with Clara Barton, enjoying the people she works with and caring for her patients.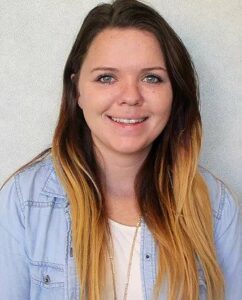 The third Dr. Moore scholarship was made possible by a one-time anonymous donation in honor of the future retirement of Jane Schepmann, VP/Director of Nursing, and her years of service as a dedicated nurse. This scholarship was awarded to Kirsten Sulzman of Great Bend, currently pursuing her LPN (Licensed Practical Nurse). Sulzman has been a CNA for seven years, gaining experience working with individuals with disabilities, at a nursing home Alzheimer's unit, and on the in-patient floor at the hospital. Her eagerness to further pursue a nursing degree increased after starting at Clara Barton in 2017. She enjoys the rural healthcare setting and getting to know her patients, spending quality one-on-one time caring for them. Following Schepmann's example of hard work and dedication, Sulzman has proven to advocate for her patients and co-workers, going above and beyond what is expected of her position.
If you would be interested in making a contribution to scholarship endowments or the Clara Barton Foundation, please visit www.clarabartonhospital.com, contact the Foundation at 620-653-5012, or mail your tax-deductible contribution to P.O. Box 25 Hoisington, Kansas 67544.